We can accommodate all kinds of surfers from absolute beginners. We can even
accommodate Pro's on our surf guiding days. 
Your Perfect Surfing Lessons
Find out Below How our Surf Lessons Work and Give it a try!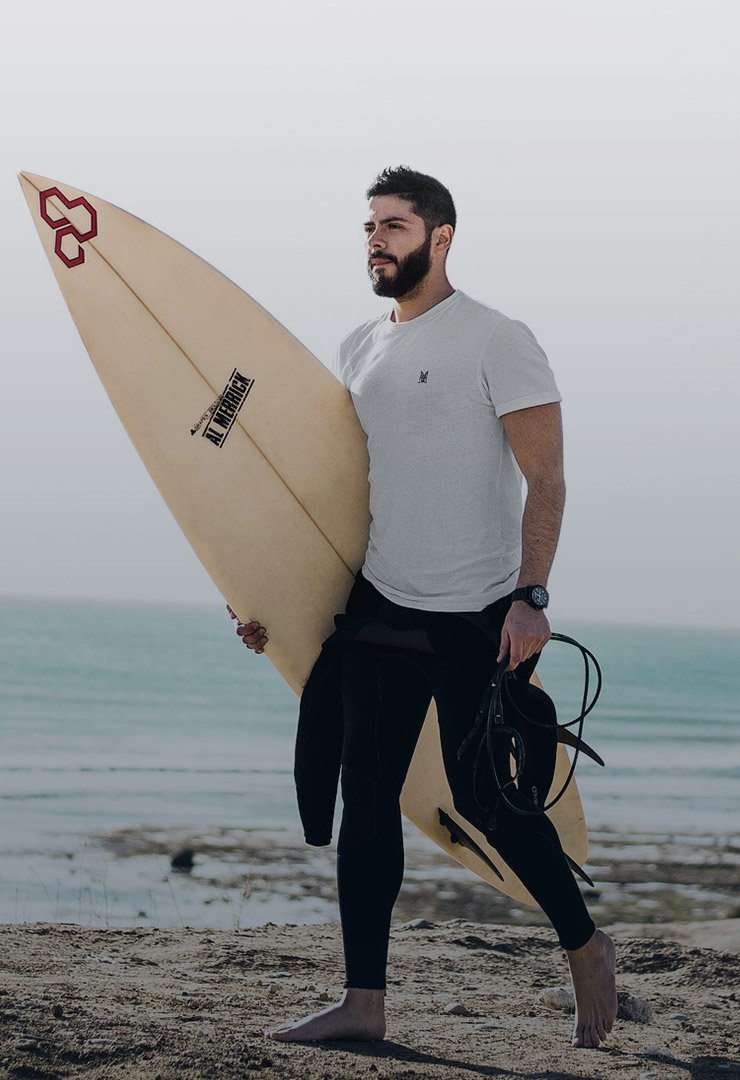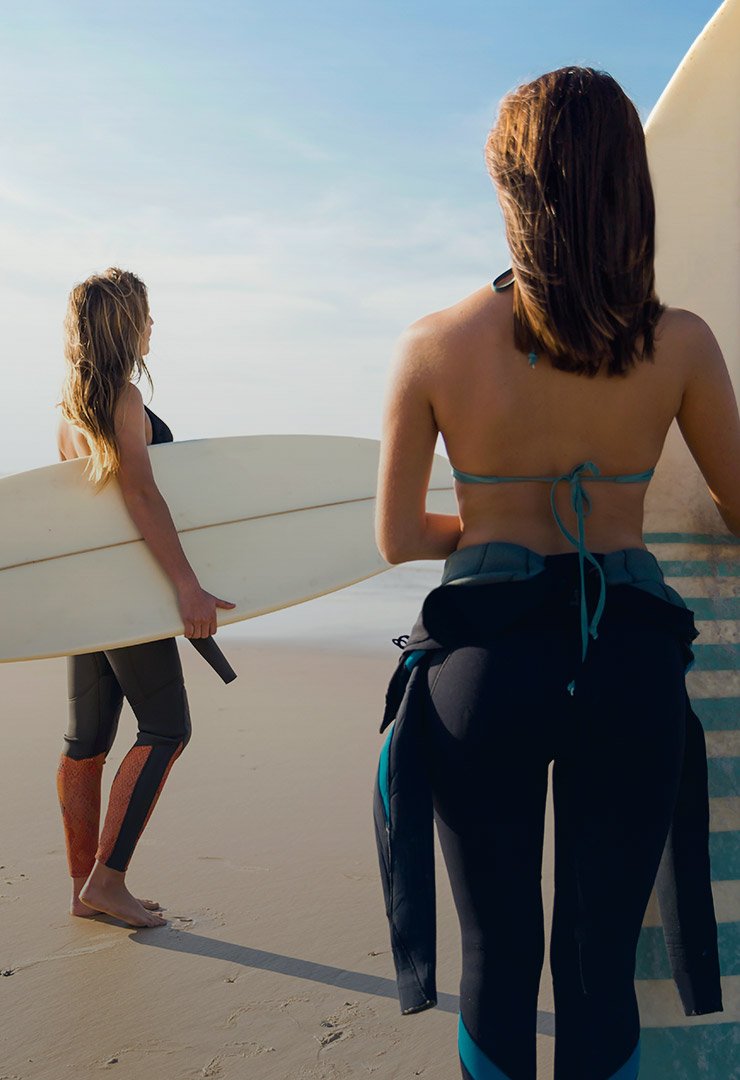 About our Surfing Lessons
When do we Start?
All Lagos Surf Safaris daily lessons have pick ups between the hours of 8am and 9am.
Pickups are around the area of lagos but can be arranged for burgau, praia da Luz and the
surrounding areas.We generally only do full day lessons as after pick up and driving and setting up at the beach
etc, it's better for our students to learn to surf or progress their skills in surfing, in a relaxed
environment without watching the clock. Plus surfing is based around tides so we have to
listen to the lady of the Atlantic Ocean and tailor our lessons accordingly.
What's Included?
A full days surf with Lagos Surf Safari includes:
Pick Up
Drop Off
Wetsuit hire
Board Hire
Snack Pack
Sports insurance
2 x 1.5 Hour lessons with our fully qualified instructors
How does is it work with Surfing Group Lessons?
We operate small groups on our daily surf trips around the most incredible beaches of the
Algarve. Our fully qualified ASI International Surf instructors are maximum 8 students per
instructor
How does it work for Private Surfing Lessons?
Includes transportation, surfboard and wetsuit hire, 2 x 90 minute sessions, sports insurance and snacks. 
Private lessons accommodate absolute beginners to skilled surfers.
2 students per instructor, our private classes are a great way for any surfer to set their skill set on fire. Simply put, if you want to take your surfing to the next level, the private lesson may be your best option with the one on one coaching.
You will not only have a fully trained professional pulling you in to the best spot in the line up, but also a have the option to pick their brains on questions you may need answering from how hard to paddle to what board and fins to choose. 
Private lessons are a masterclass in the art and lifestyle of surfing.
Are Your Surf Instructors Accredited?
All of our instructors are experienced professional surfers! They are fun and friendly. All of them are accredited and certified in Portuguese Surf Federation and first aid.
What Levels of Surf can you accomodate?
We can accommodate all kinds of surfers from absolute beginners. We can even
accommodate Pro's on our surf guiding days. We also accept children provided children
under 13 are accompanied by an adult.
What should i Bring to the Surf Lessons?
Bring a large bottle of water with you, Come already wearing your swimsuit and bring a towel, sunglasses, hat and a sweater in case the weather changes, pocket money if desired. We recommend sunscreen of SPF 30-50 and an appropriate waterproof facial sun filter. Don't forget a big smile with lots of energy and relaxed mind!
What can i do to prepare for Surfing?
Overnight campers can prepare your bodies at least one month prior to camp by swimming, stretching, doing push ups, rowing exercises and preparing your biceps and triceps. Yoga is an excellent compliment for people who take surfing seriously.
How good of a Swimmer do i Need to be?
You need to be able to swim with your head above water and must be able to swim to shore. Smaller kids and weak swimmers will be kept in shallow waters and our instructors are always with the students at all times!
Do you provide a Lunch Snack?
Yes, we provide a healthy snack and also Most of the beaches also have a beach bar.
Where is your meeting point?
Do you Provide Insurance?
We provide individual sport insurance during the surf course. All students, the school and any school activities are covered by liability insurance and a medical coverage plan.
In any case we advise you to take an insurance covering all risks of your trip.
Do you Provide Accomodation?
If you are looking for a place to stay we have a hostel you can check out at:
www.bananabeachhouselagos.com.We have facilities to accommodate surf weeks with different packages on request so feel
free to connect and pic our brains on whatsapp.
+351937803082