The Trips in our Surfing School in Lagos
Surf Trips with daily departures from Lagos and Praia da Luz to the West or South coast beaches, depending on surf conditions. Our surf trips include transportation, surfboard and wetsuit hire, lessons from beginners to advanced with credited instructors, sports insurance and a lunch pack. With no more than 8 surfers per instructor, our lessons focus on safety and give our clients the confidence they need to improve.
What We Can Offer for You
You will miss absolutely Nothing and Enjoy Everything

#1 Surf Experience in Lagos
Take a look at our packages and if you can't find a solution that speaks to you, Contact us!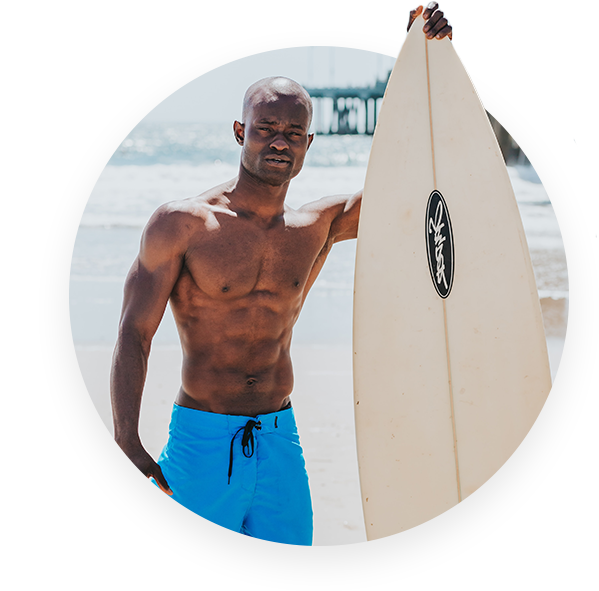 Amazing experience in this Surf School in Lagos! Igor and Jason are such great teachers! I loved everything: the surf lessons, the breaks on the beach, the transfer to the spot with the van, the music and their adorable dog Bowie. Thank you again for your smile and your vibe.
I would highly recommend Lagos Surf Safari. Both trainers are very knowledgeable and had such a great attitude throughout the entire class. The beach where they took us had great conditions. Overall it was a great experience and can't wait to go back and do more sessions with them. 5 stars guys, great work!
I highly recommend Lagos Surf Safari. The instructors were very helpful and energetic. Thanks to their coaching we were able to catch some good waves. The overall atmosphere that was created made the experience even more enjoyable. Me and my friend had a real blast!
We had an amazing 5 days surfing with Jason and Igor. Both of them were great fun, really friendly and made the sessions work for experienced, intermediate and beginners. Everyone got loads of waves and we'll be back as soon as our shoulders recover. Book in now - you'll love it
Our time tested surf coaching methods has showed us that our passion will always be at the heart of our work.
Anna
Jason
Darcy
Igor
Let's Take a look to what's happening around us in Lagos, Algarve!
If you don't know where to start Please give us a call, drop us an email or fill out the contact form and we'll get back to you.